Like Bob Villa my old Da is "Home again"
I built this car almost two years ago from a shell I bought. After completing the car and having 20,000 miles worth of fun with it, life got in the way and I had to sell it. Well I continued to be the next owners mechanic and helped him add a few things to the car (new clutch and axles, lol). He managed to rack up an additional 30,000 miles on it untill a week ago when he decided he wanted something more refined. We struck a deal with the MKIV Jetta wolfy I was driving currently and TADA Integra back in my garage. Here is the list, tried and proven that when done properly old school technology can be dead nuts reliable, and not too shabby on power. 235hp 215tq dyno'd in june of this year (by other owner) on a mustang dyno in Interlochen Michigan near my home.
1990 RS
B20Z engine 100% stock longblock
LS 5spd with phantom grip lsd
ACT clutch
LoveFab manifold and downpipe
EBAY T3/T4 .58 trim with internal wastegate @ 8psi
2.5" crush bent exhaust with thrush turbo muffler
SRT4 oem intercooler
Greddy Type S bov
DSM 440 injectors
manual fpr, begi FMU
AEM uego gauge
autometer boost and oil press gauges
Walbro pump
Skunk2 shifter
oem type R knob
E.S. full susp bushings including trailing arm ones
s.s. brake lines and NSX master and booster
Tokicko Illuma struts and springs
uber rare Tanabe front upper brace
Susp Tech sway bars
jdm one pieces
MOMO tuner wheel
rear wiper delete
4dr wiper stalk with no rear wiper switch(gotta complete the look)
Konig Network rims Michilen Pilot 205-50-15
I'm sure there is more i'm forgetting.
just picked up tonight some delsol seats, also have mugen type skirts waiting in the garage.
getting a repaint over the winter.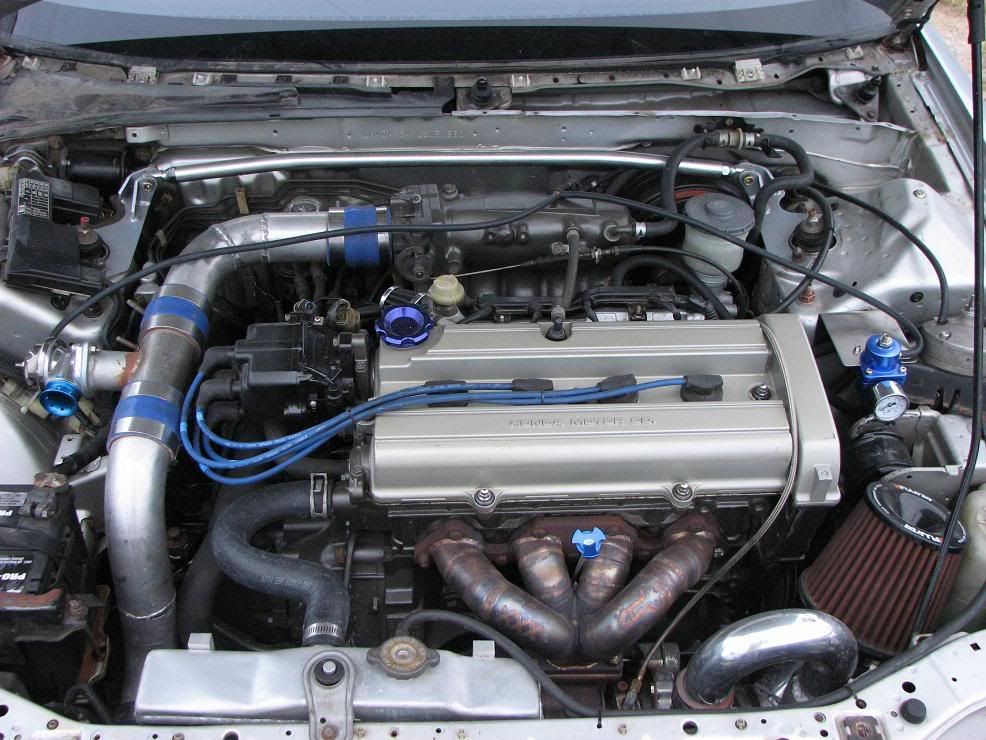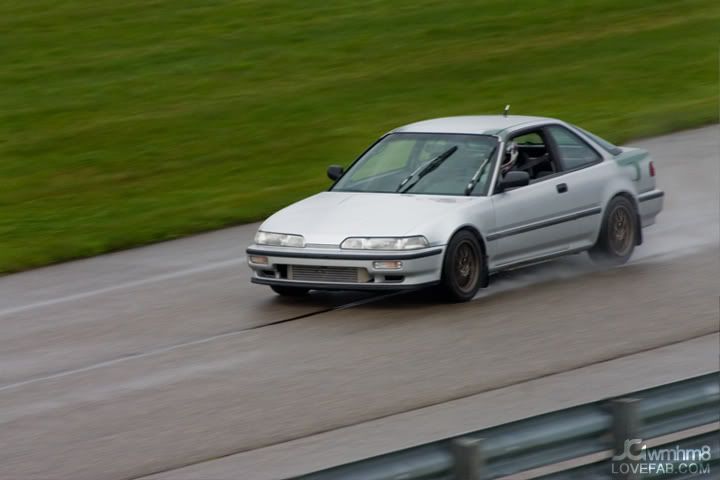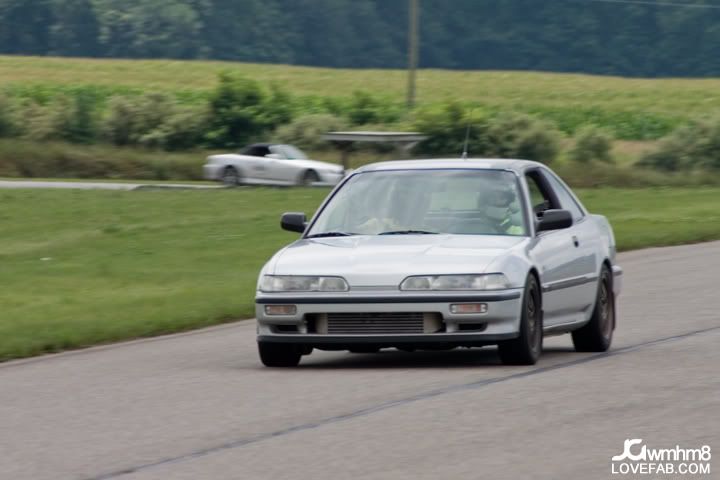 Some pics of it doing what I love best at Gingerman Raceway in South Haven Michigan. EF-Honda.com's West Michigan Honda Meet.