First & foremost, a BIG, BIG thanks to John for making some phenomenal products for the DA platform. We all appreciate your work & dedication.
However, the ONE thing that plagues me is that spoilers & front lips for the DA are & have been available for a while now, but no one has bothered w/ a REAR lip for the 92-93s for some reason.
I've tried a few things & I've found two good, easy to do lips. Both bolt up w/ a bit of heating around the bends.
The first is a 90-91 front lip. It would fit & look great except for the sides being too short. They would need to be extended about 6-8" to work w/ mud guards; 8-10" w/o flaps. no pics available @ this time.
The second is the 88-89 integra front lip. It's only a 1/2" too short for mud guards, 2-3" too short w/o.guards.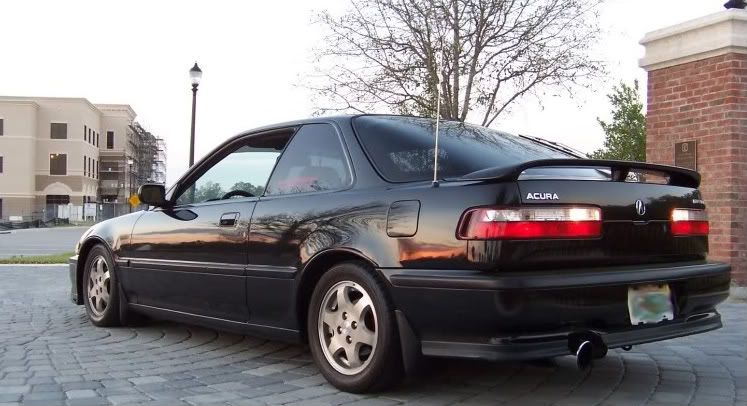 So how about it John? Lets solve this dilemma. Give us a rear lip to be proud of!
Let's get a list started. I'm sure John would need a $20, non-refundable deposit like in the case of the rear window visor. I'll start off by throwing my hat in the ring.
UPDATED!
Definite contributors:
1. h93da6
2. spyder 099
3. db2
4. bmwpride
5. white92LS531
6. darkstarsinner
7. stoopid1
8. Mo Money
9. prior8t2000
10. db292
11. redline
12. Eric48
13. 92lsvtec
14. HondaTypeR
15. DA9king
LIST UPDATED!!! WE DID IT!!!
_______________
Figure that out!