Original Post can be found :
http://norcaltuners.com/viewtopic.php?t=11812
I am simply posting this on g2ic for ej6cpe from NCT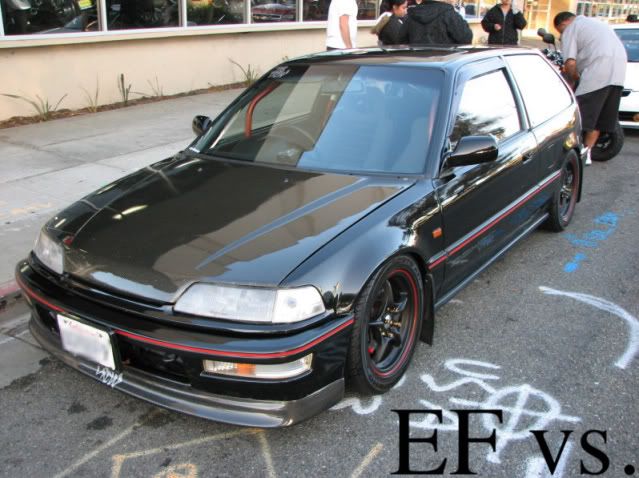 So after much deliberation I decided to throw this EF vs. DA Meet. Since I know SoCal has had one going on for the last few year's and I thought the Bay Area needed to throw there own I know not everyone can make it to SoCal with the way the economy is right now so for there meet down there so I thought we will try and throw one up here in Northern Cali we would like to show SoCal EF's and DA's what we have up here. So I have gotten together with Umigo In Livermore and have set up a Location at there facility since they have a good size lot and plenty of parking for all the EF's and DA's "even the 86-89 Acura Integra's are welcome to come out to this meet". I will be throwing the Meet August 30, 2009 the meet will start at 12:00 p.m. and go to 5:00 p.m. All I ask is come out hang out show off your car no matter what stage of your build your car is in bring it out we are all in some place of our own build's with are own car's.
Umigo Indoor Kart Racing
6538 Patterson Pass Road Suite A
Livermore CA 94550
http://umigoracing.com/default.aspx
Only thing I ask like the first meet we held last year is
No Burnout's
No Revving
No Racing
No Drama of any kind
P.S. I know it's an EF vs. DA meet but all makes of Honda's EG, EK, EP, FD, and DC's are all welcome to come out Scion, Toyota, Nissan, Mitsubishi, and Subaru and any I can't think of off the top of my head any question's just PM me for anything. Hope you all come out and let's show SoCal EF's and DA's what we are made of in Nor-Cal