Okay, so I'm on a little budget so i got this rear camber kit for 45$us plus 30$us shippped to my door, plus a 20$ fee from UPS.
Anywho, I Installed this kit and brought it in for an alignment, all is good. I get close to home (12kms from the alignment shop) and I hear a clunking sound from the left rear of the car. I park it and check it out, the bushing has slid out of the camberkit on both ends.. I'm pissed!!!!! I just paid for an alignement and now I have to redo everything. GRRRR.... anybody know a quick fix on this? without me having to go in again for an aligntment? taking it off and leaving the adjustments alone should be fine right?? someone fill me in
.
I emailed the seller on Ebay. Maybe he'll send me a new one free of charge. I haven't given him feedback either...
Picture of the Camber kit, Messed up.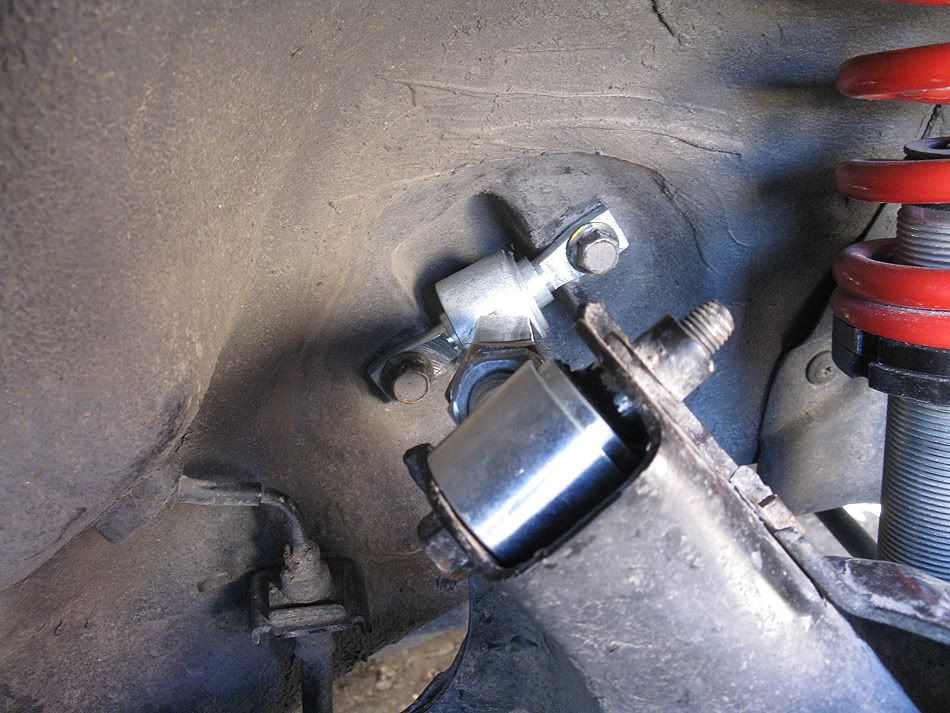 Picture of my car. Mad because I installed a shitty ass camber kit.