Alright guys here is my dyno graph from this past summer. Sorry for the poor pics..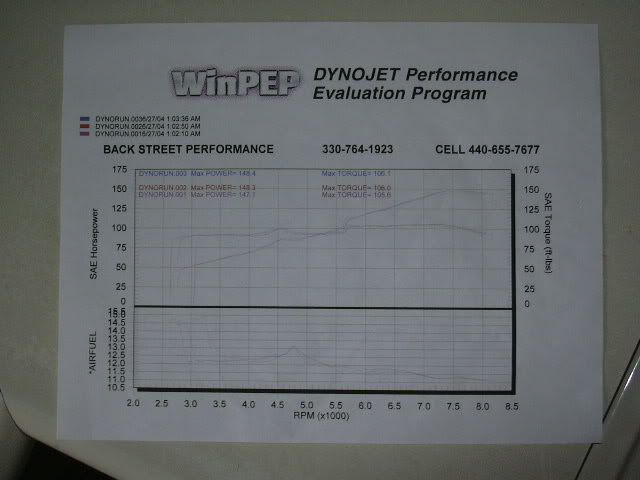 Closer of the HP/Ft*Lb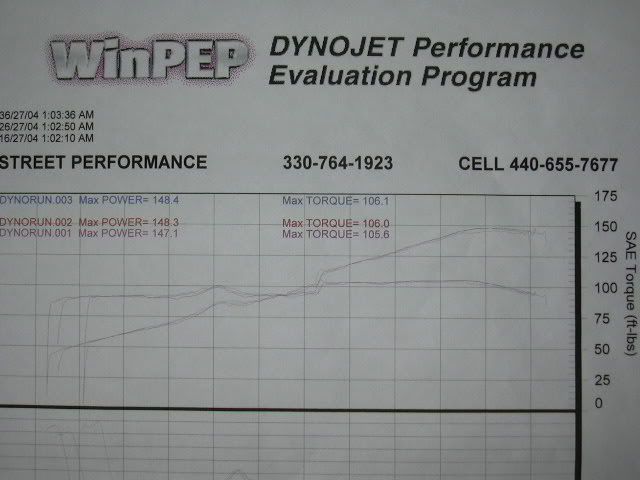 Closer of the A/F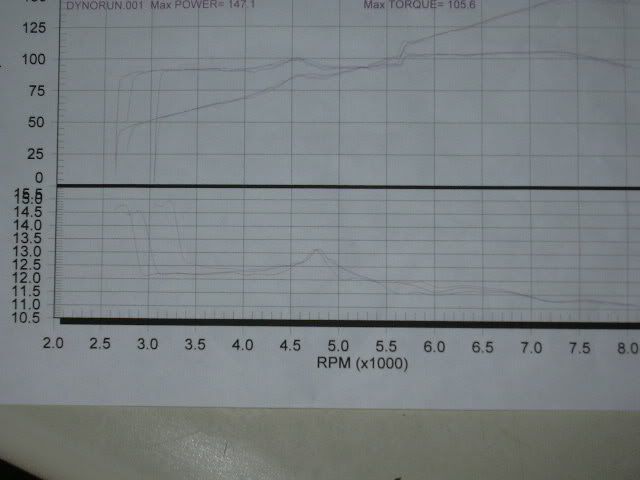 Here is my set-up....
DC Sports 4-2-1 Stainless header
Ebay test pipe
Thermal Classis Stainless cat back
AEM CAI
magnecore plug wires
NGK-R plugs
custome ground wires
90k on the clock
Now to me this is cool, but other have said its low for the motor. I know my a/f is all out of wack and im not sure why. I figured i shouldnt stop making hp at 7500, i would think it would continue right up to redline. Any advise?