Starting this thread reserved for the pics to come. Here is the car with the volks off, the lip and front bumper off, the sunroof visor, the mudflaps and some other small stuff off the car waiting to take it to bodyu work and paint tomorrow. will take a week or two to get back since the guy takes his time and does it right by hisself, so itll be a little bit for update.
Anyway, the JDP OE1 lip is going back on, one pieces back in (freshly wetsanded and buffed), H and Honda and Integra and GSR badges on the trunk, all brand new, hood holes getting shaved, all body work getting done, door jambs and hatch jambs and full exterior getting sprayed in Sikkens milano red base/clear. paying a little under $2000 for the paint and body. JDM thin side moldings going on during paint as well and the volk CV pro's going back on. Replaced the hood, front bumper, driver side fender, and rear under taillight trim piece since they were past worth fixing for the most part.
Heres a shot of the car before I took all the stuff off. Faded 16 year old paint/dings/dents out the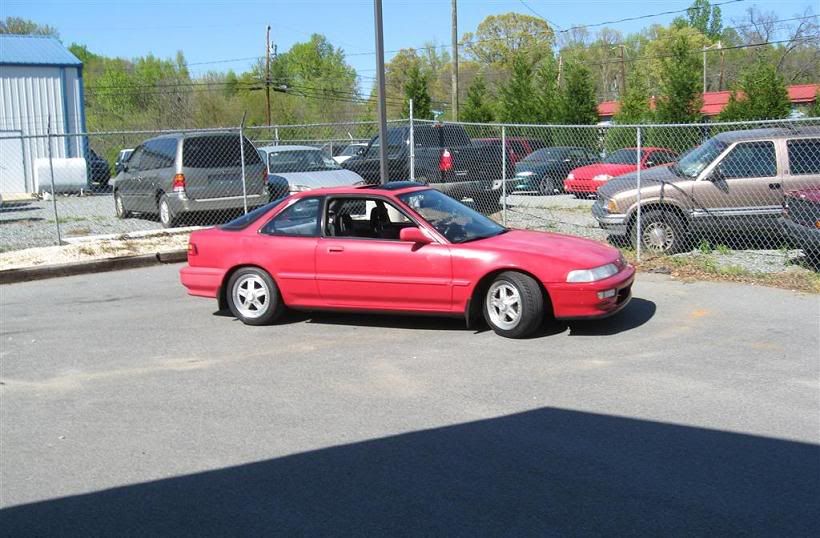 The hood was took down to bare metal beforehand since it had 8 layers of old crappy paint on it, but was in mint shape besides the old paint, no visible dings or dents at all and no previously applied filler.
Few pictures of the new things going on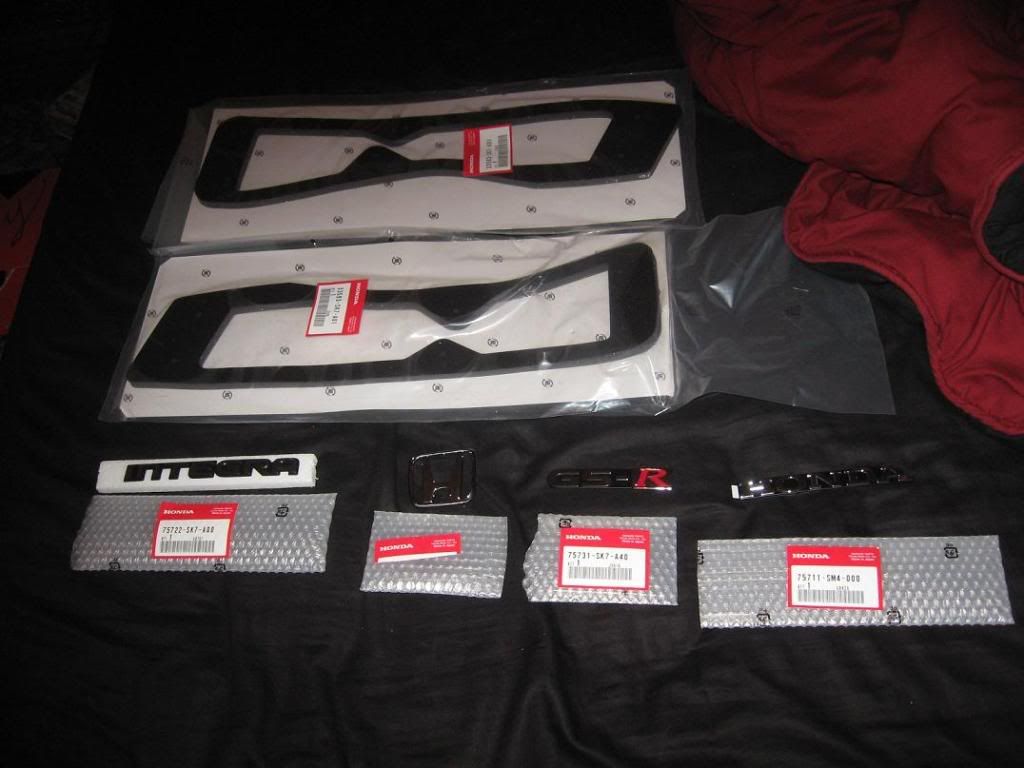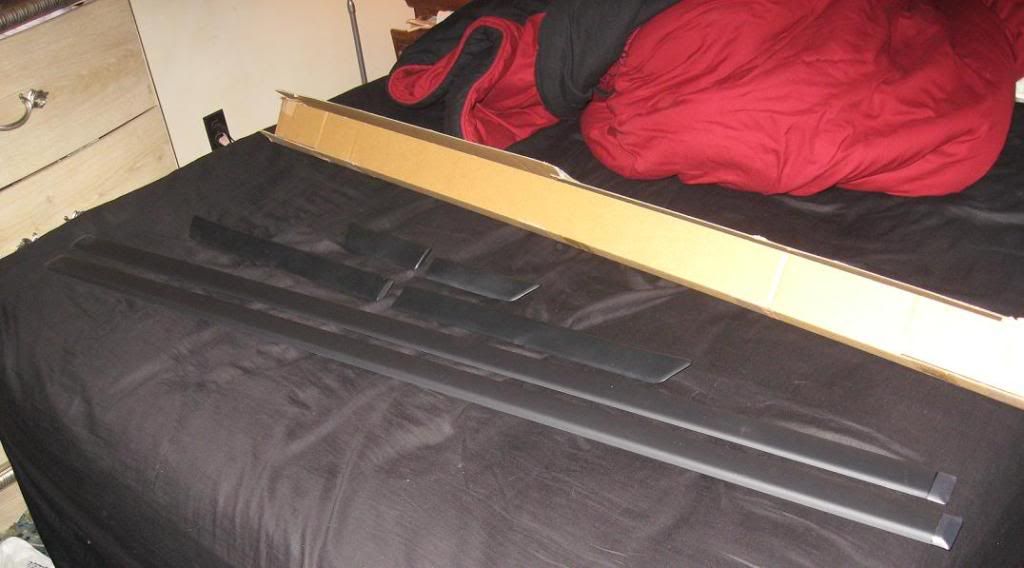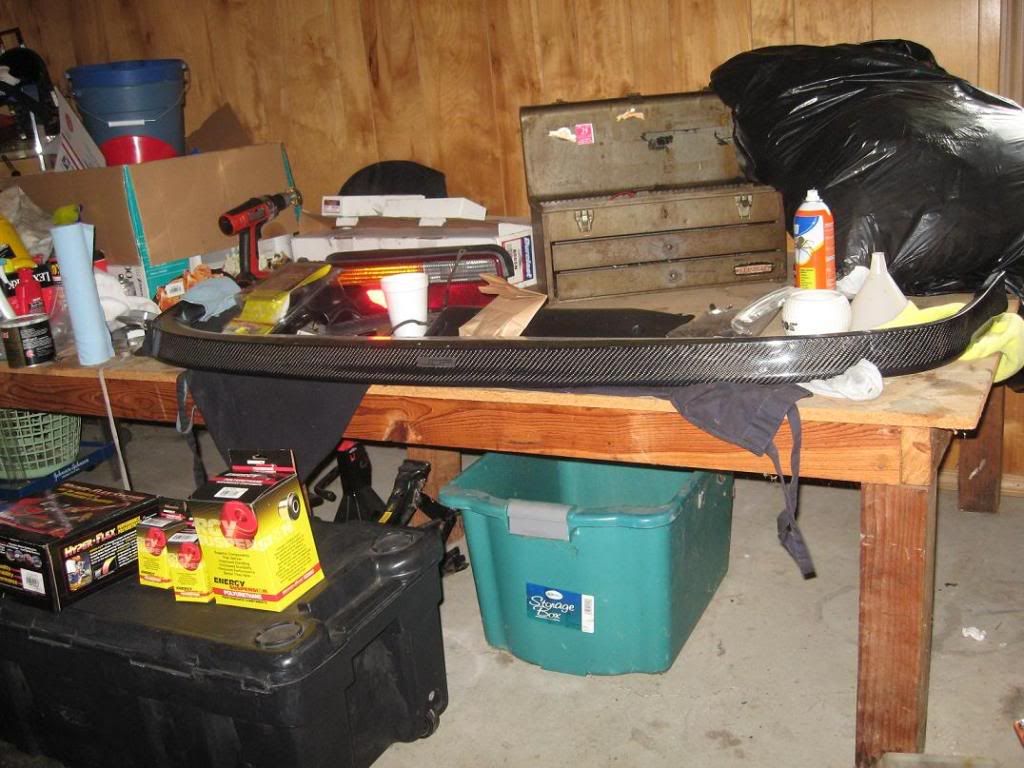 Excuse the messy ness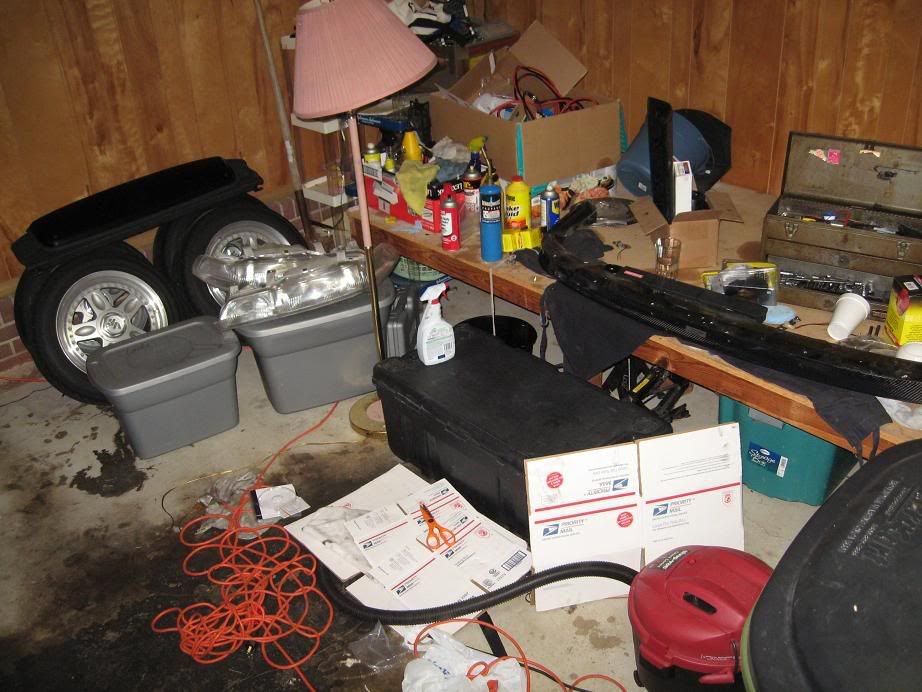 Heres the car how it sets awaiting to drop it off tomorrow, I left the door moldings on for him to take off since he warned me not to mess with them to keep the risk of warping the door possibly with me prying on them, i dont care about the clips on them anyway, all i cared aout was the vtec ones on the fenders.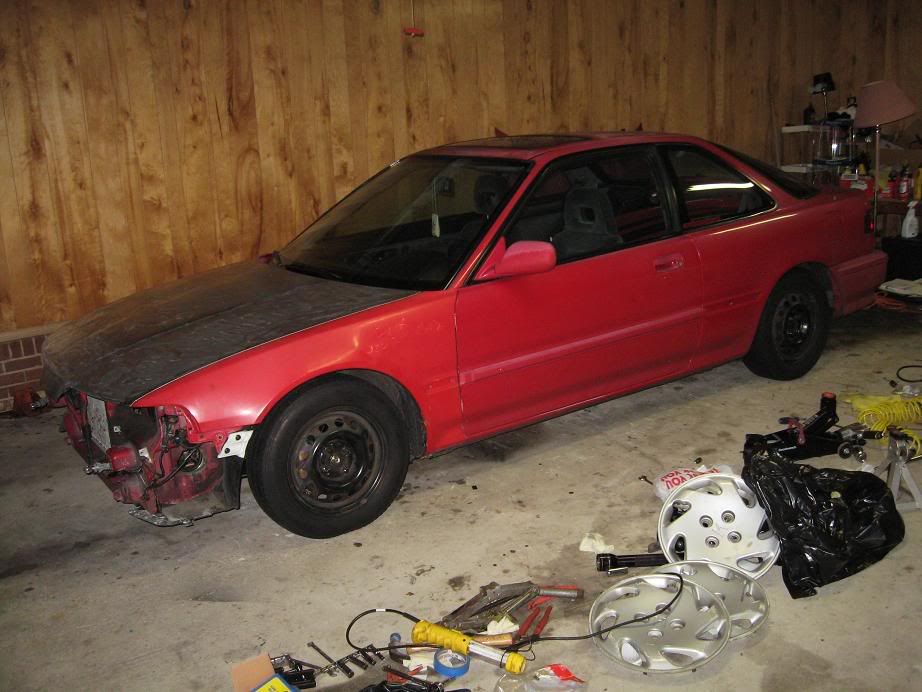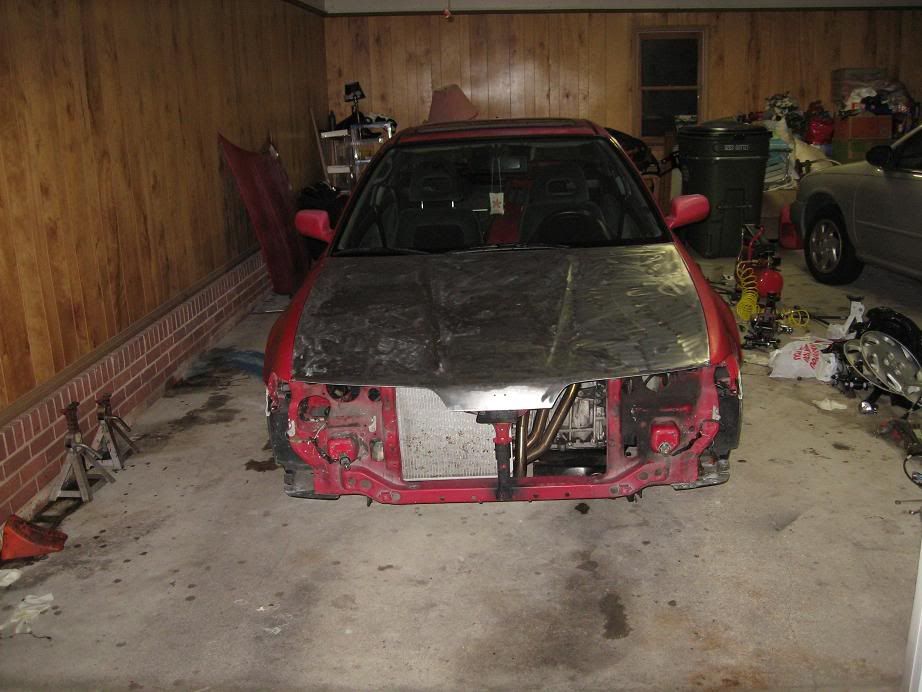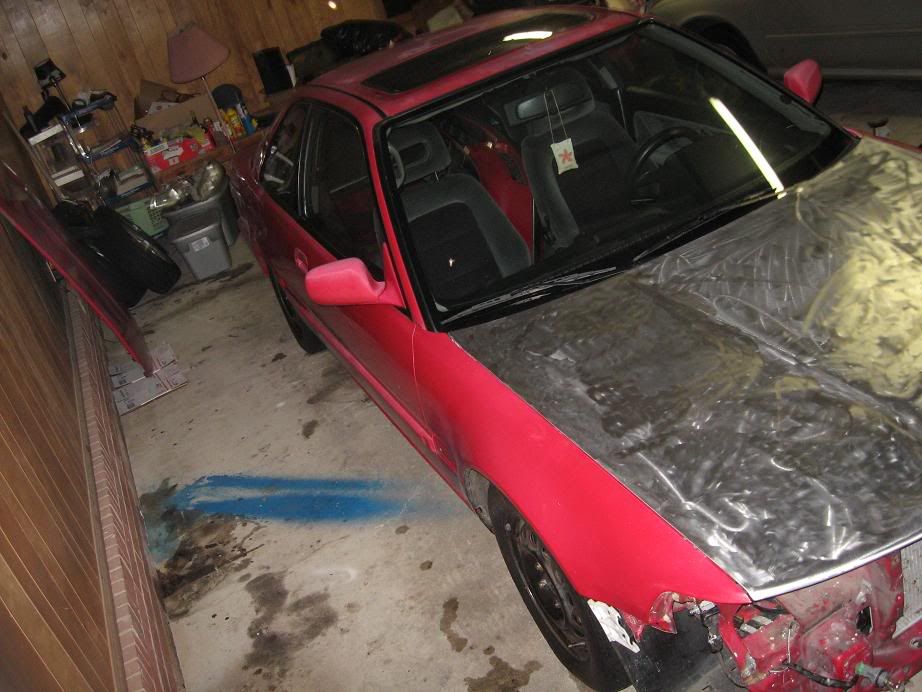 So excited, will update thread with after body work pics, then a photoshoot after its done with a friend helping me out with a d40, better than my POS camera anyway, so lookout for updates